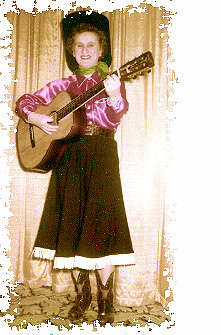 As a child, I remember dressing up in my mother's cowgirl outfit and learning to play the guitar. She taught me the basic chords, and some of the songs she used to sing as a Rodeo Girl. We used to harmonize You Are My Sunshine together. She used to tell me in addition to their signature yodeling talents, the Rodeo Girls were known for their satin shirts and studded belts. When they were finished with their act, she said they would twirl around to reveal their names embedded in the back of the leather belt. She said it always drew a "wow!"

I would wear that satin shirt and the cowboy boots, until they were worn and were discarded. I hung onto her precious guitar, until one day after noticing it had started to warp badly from lack of care and too many moves, I foolishly threw that away, too.  All that's left is the studded belt, however worn, and the many pictures and memories you see on this site.

My mother's life, like anyone's life, is a reflection of the times. Each of us contributes to life. She was among a group of kids from Midwestern working class families, going about their lives in the early years of World War II. These city slickers worked in factories during the week, but the weekends were for dreaming.

This site is dedicated to her and her dreams.

--  Sandy Kaczmarski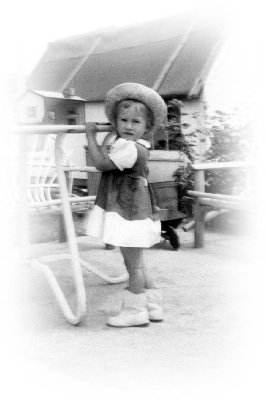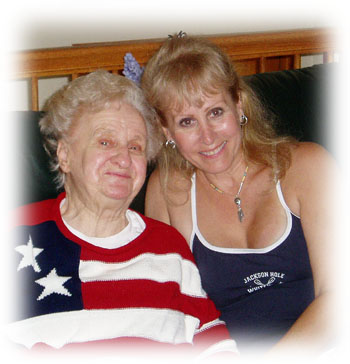 Rose on her 84th birthday with daughter Sandy