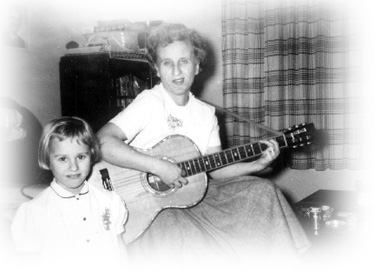 The Rodeo Girls were invited into thousands of homes every Saturday night. It was a time when the family gathered around the radio to listen to the local live shows broadcast over countless radio stations across the country. It was before television took hold. People were able to enjoy the simple pleasure of sitting around together after supper and hearing their favorite country stars.

I was sitting in my parents' Las Vegas apartment in February, 2003, after my father suffered a debilitating stroke the day before. The phone rang. It was Sam Davis, one of the Smoky Mountain Brothers with the news for my mother that his wife and her singing partner Rachele had died of a stroke.

Rodeo Rose went to the big barndance in the sky on March 5, 2009. The Windy City Ramblers are gone, The Rodeo Girls are gone, and many of the others that graced the stage singing their music so long ago. That we have a few photos, some old stories and even some audio, is truly a treasure.


Happy Trails!

--- Sandy Kaczmarski
Christmas 2008 - Sandy, Rose, granddaughter Amanda